Creating safe and healthy spaces for housing and recovery
There is increasing and strong evidence that health is predominantly impacted through social determinants of health (SDOH), which is defined by the CDC as conditions in the environments where people live, learn, work, and play that affect a wide range of health and quality-of life-risks and outcomes. Housing as a SDOH is viewed as a major driver of health as growing evidence shows that housing stability, location, and significantly affect health care costs, access, and outcomes. The overall health ecosystem has shifted from its fee for service ideology to more of a population health focus where the benefits can be seen. Payors, such as Medicaid, are partnering with municipalities to improve Medicaid enrollees' health by paying for housing-related services that promote health and community integration. At the same time, health systems are actively involved in housing to help improve health outcomes and are looking for ways to improve health outcomes and reduce healthcare spend.
With this backdrop, we believe when considering affordable housing working with a firm with healthcare experience is crucial and Initium Health has just that experience. Our team brings extensive experience in the regional and national housing market, including politics and regulatory framework. From feasibility studies to market studies for affordable housing Initium can serve as the owner's rep to manage and execute a design and construction project on their behalf  bringing over a decade of collective experience to ensure the clients aspirations are met, on time and on budget.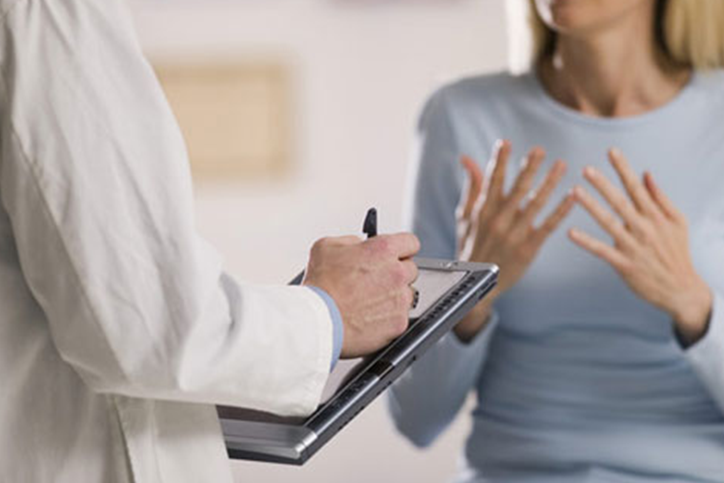 Behavioral Health Feasibility Study
Initium relies on its vast experience across the behavioral health ecosystem in order to develop comprehensive feasibility studies. From gap analysis to developing strategies to address gaps, we customize our approach to the meet our client's unique needs.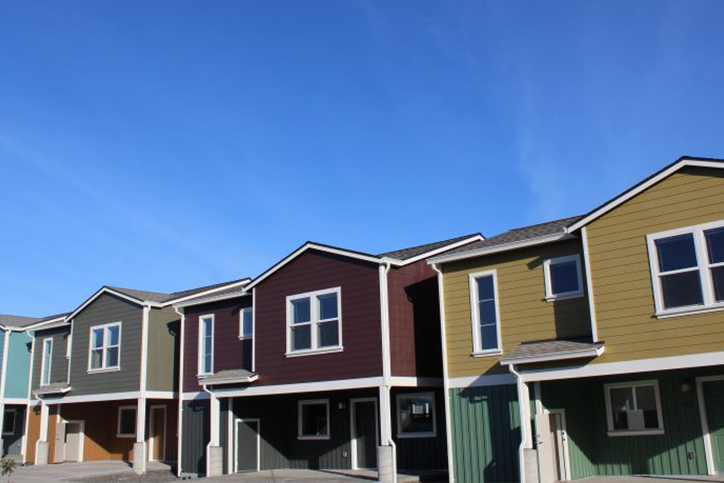 Affordable Housing
The number one determinant of a person's health is their zip code and the health of a community is greatly shaped by housing. Initium leverages its deep health care experience to develop comprehensive affordable housing strategies inclusive of supportive housing, such as senior housing or behavioral health housing, and account for health systems increasing role in housing to address health.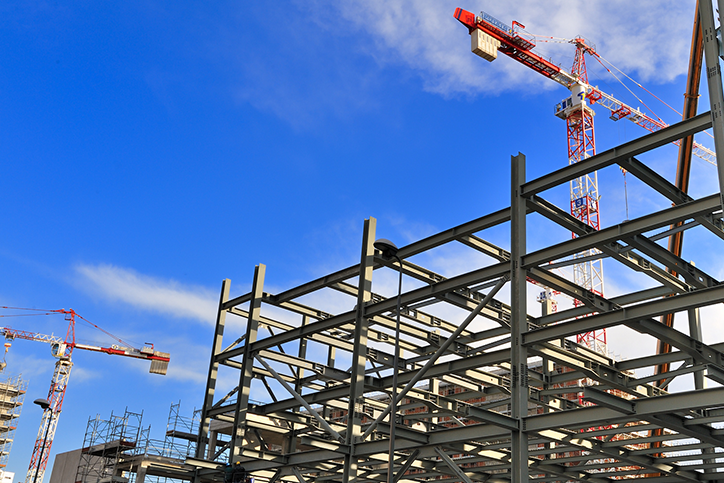 Healthcare Facility Expansion
Initium can serve as the owner's rep to manage and execute a design and construction project on their behalf  bringing over a decade of collective experience to ensure the clients aspirations are met and on time and on budget.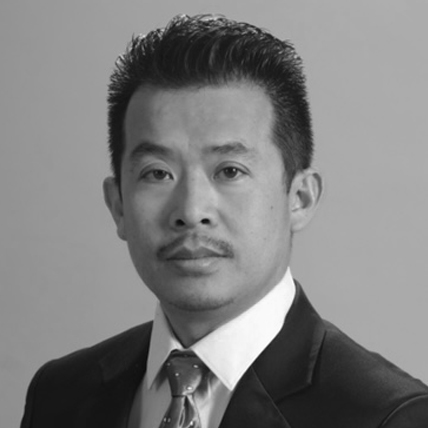 "Creating optimal health care facilities and housing requires maintaining a primary focus on the patient and community while balancing competing interests of physicians, administrators and community stakeholders."
Dan M. Le
Senior Director of Real Estate Strategic Planning and Construction
With more than two decades of experience managing healthcare facility construction projects, Dan Le brings a wealth of knowledge and expertise to our Real Estate team. Results-driven, with a deep understanding of customer needs and exacting attention to detail, Dan is focused on providing exceptional customer service and the highest level of client satisfaction.
Our team brings years of experience in a wide-range of health care settings and we all share a desire to design buildings and environments which support patient recovery and family reunification. We've seen the positive outcomes resulting from carefully applied best practices in behavioral health and we leverage that experience, in collaboration with world-class architects and builders, to create inspirational spaces that help patients feel cared for and supported. We believe the thoughtful, innovative design of a patient's environment is an integral part of a successful recovery and long-term success.
OneFifteen
A non-profit recovery ecosystem dedicated to helping people live free of addiction
The scope of the work included precedent analysis and design samples that were use based on international research to build the most state-of-the-art facility. Initium also conducted public health research highlighting the distinct needs of the geographic location based on gender race/ethnicity and age which helped shape some of the programmatic decisions. Helped build community consensus for the project through a series of community meetings.

Budget: $20M
Year: 2019
Location: Dayton, OH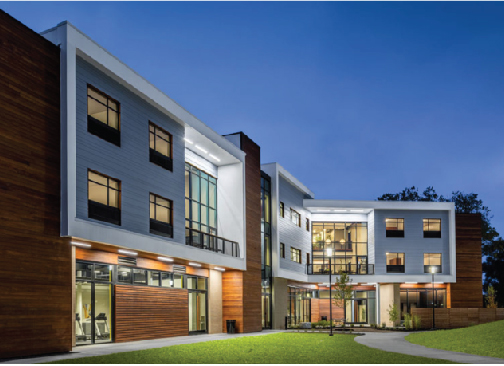 "It doesn't matter where you come from, our doors are open."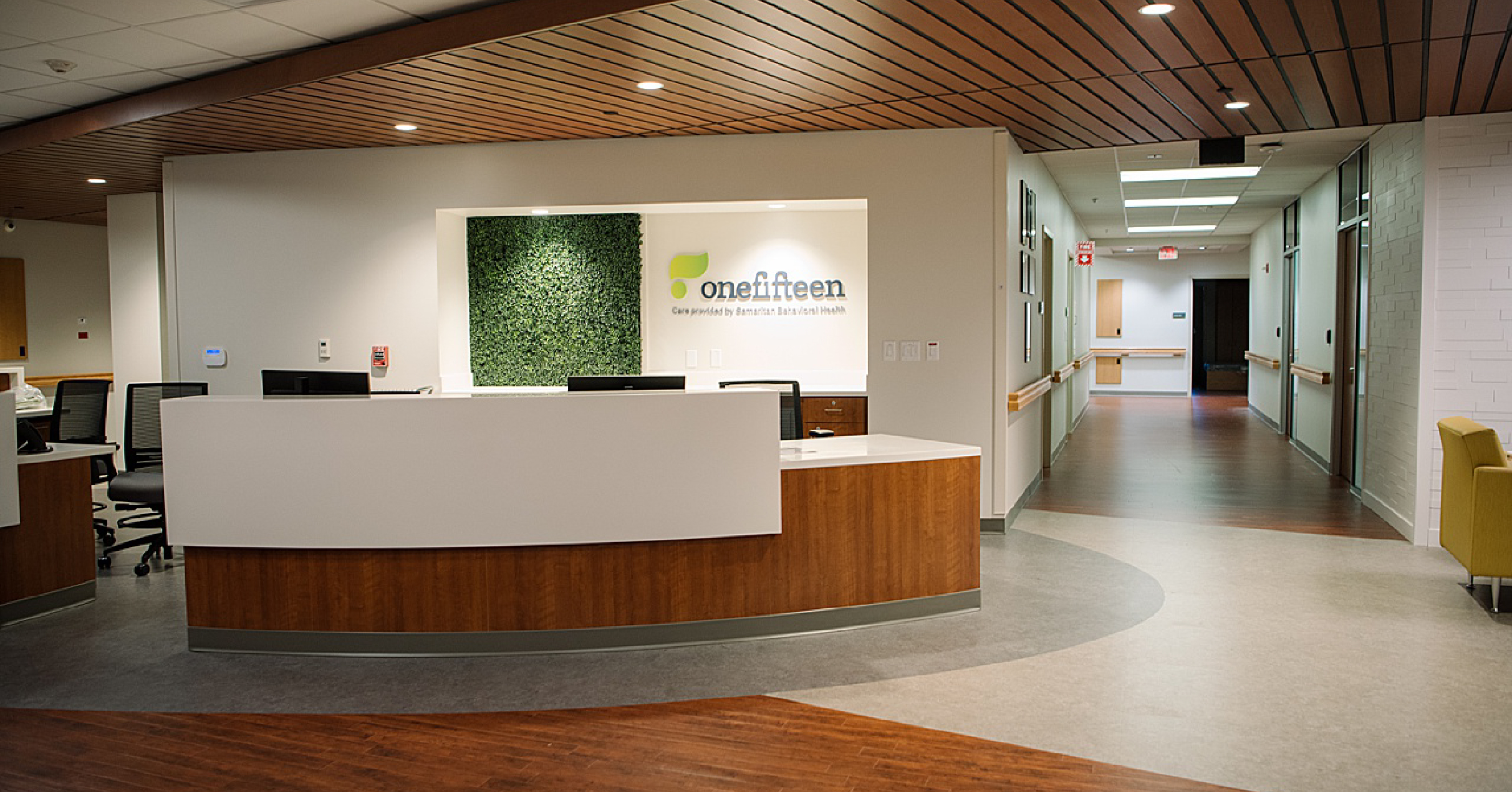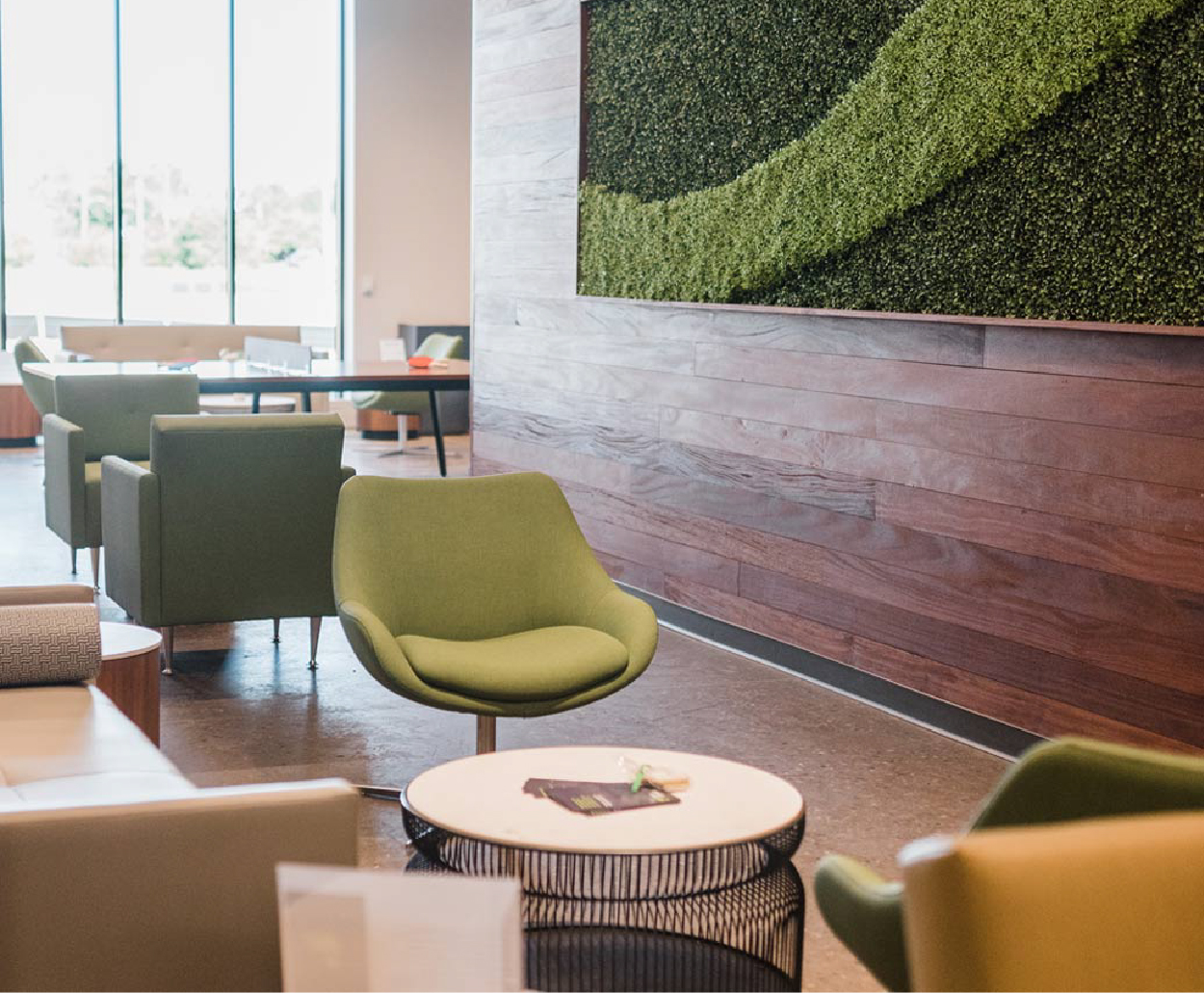 OneFifteen was named for an impactful statistic: 115 people died each day in the U.S. from unintentional opioid overdoses in 2017.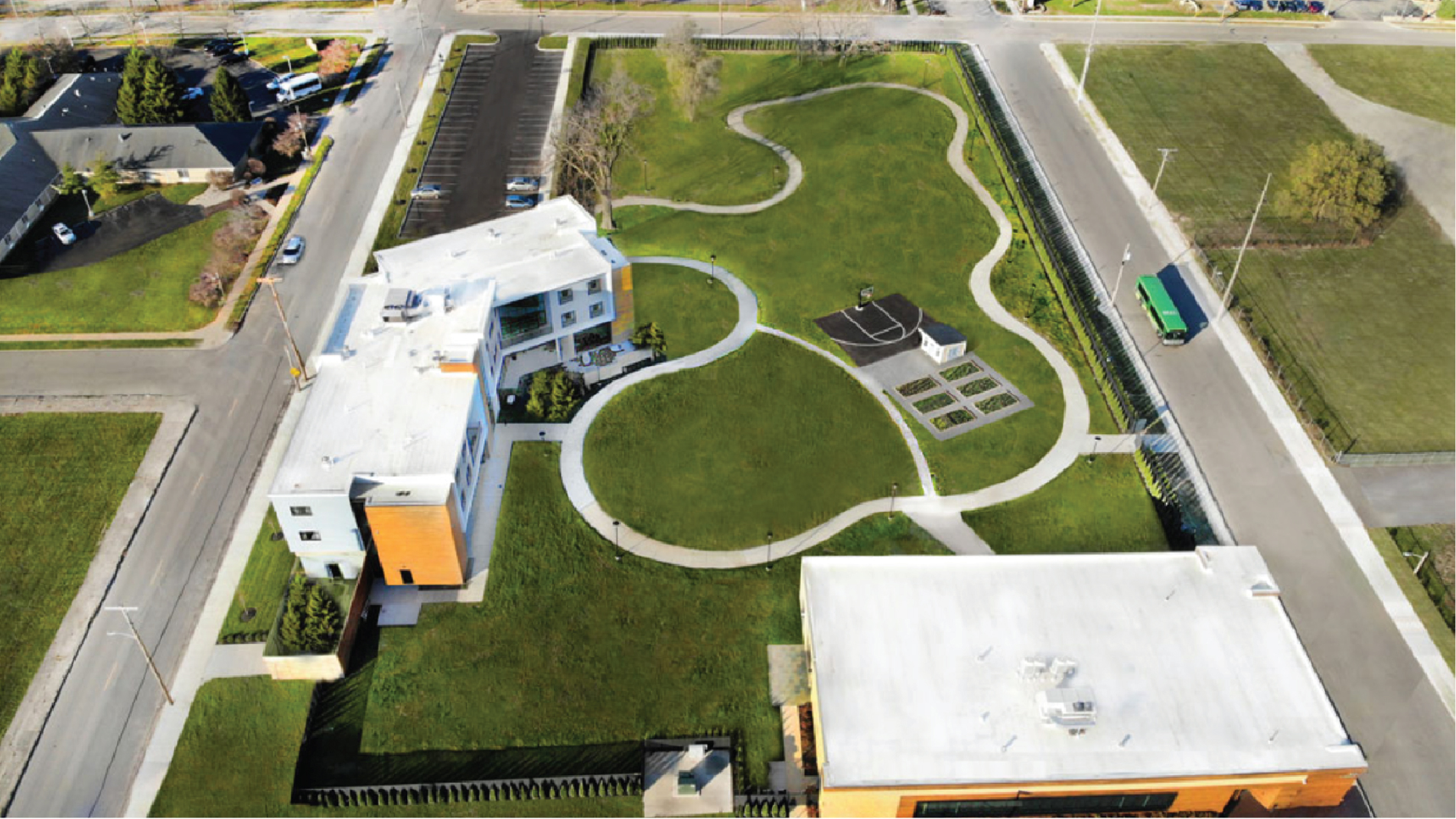 OneFifteen's campus is anchored around a curved pathway that connects all the experiences and elements of the OneFifteen ecosystem, a metaphoric "path of recovery."
SCL Health Heart & Vascular Institute
SCL Health Medical Group
The scope of the work was from the conception of the project through the completion of construction and grand opening. Our research on this project included research on the site selection to the discovery process and interviews with clinical and administrative staff through design of the building and managing the process to ensure on time and on budget delivery of the final product.
Budget: $9M
Year: Current, 2022
Location: Wheat Ridge, CO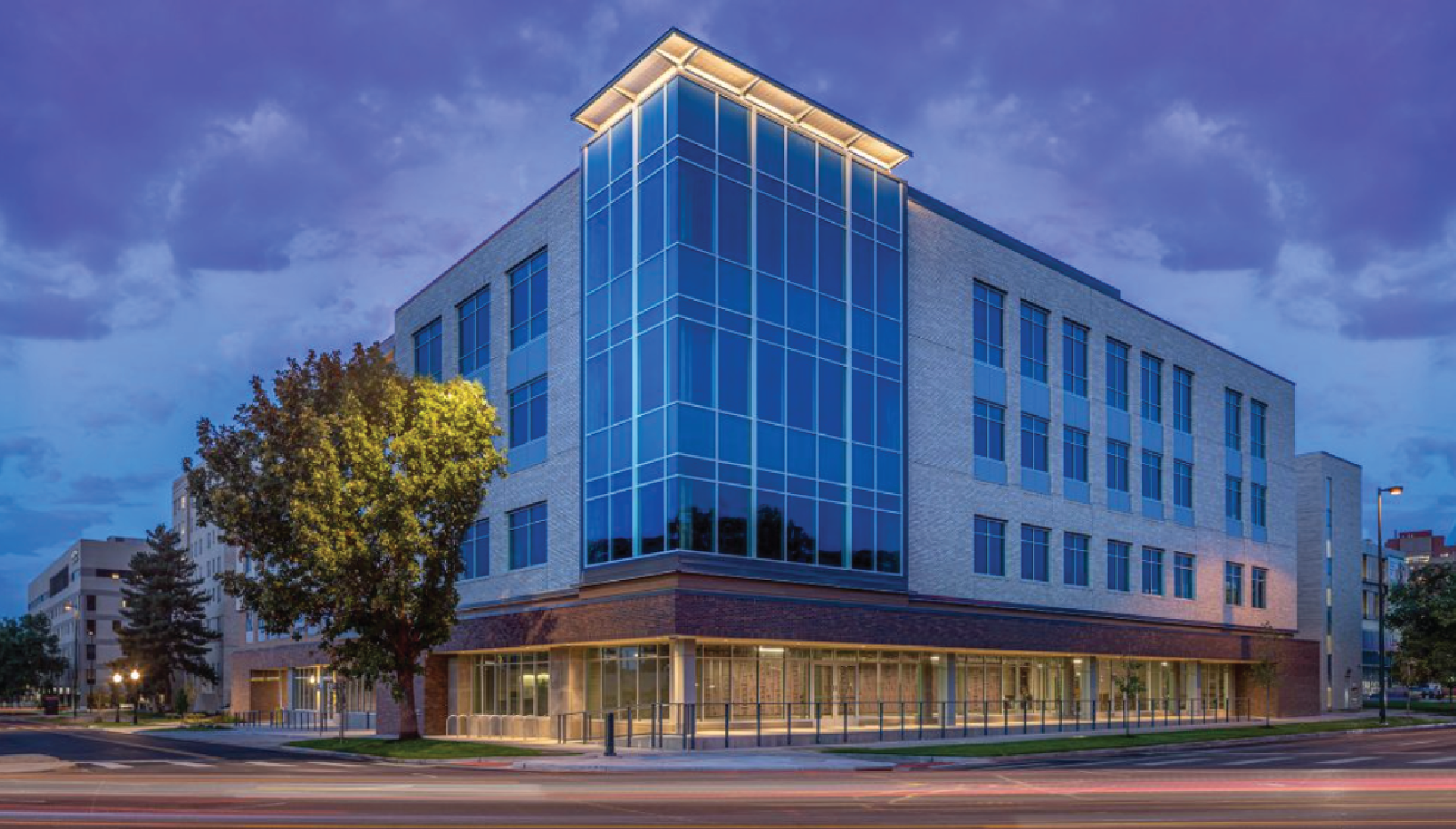 SCL Health & Vascular Institute will soon become the newest tenant in the Saint Joseph Medical Pavillion on the campus of the 400-bed Saint Joseph Hospital in growing downtown Denver. 
UCHealth Jan Bishop Cancer Center
The scope of the work included programming phase, design phase, financial and budget management of the construction through completion. After the grand opening we continued to with the client 90 days after the opening as is our customary new-opening process.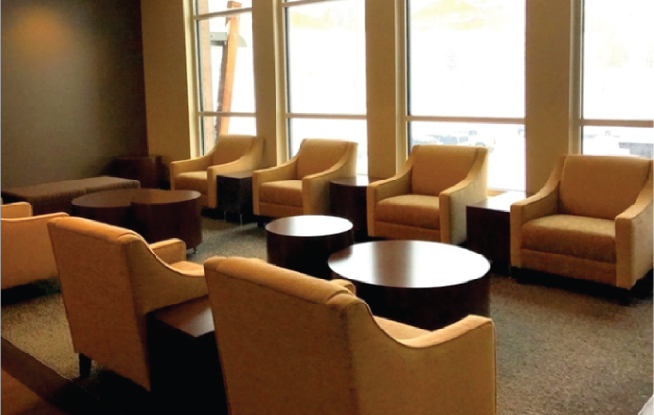 Budget: $20M
Year: 2017
Location: Steamboat Springs, CO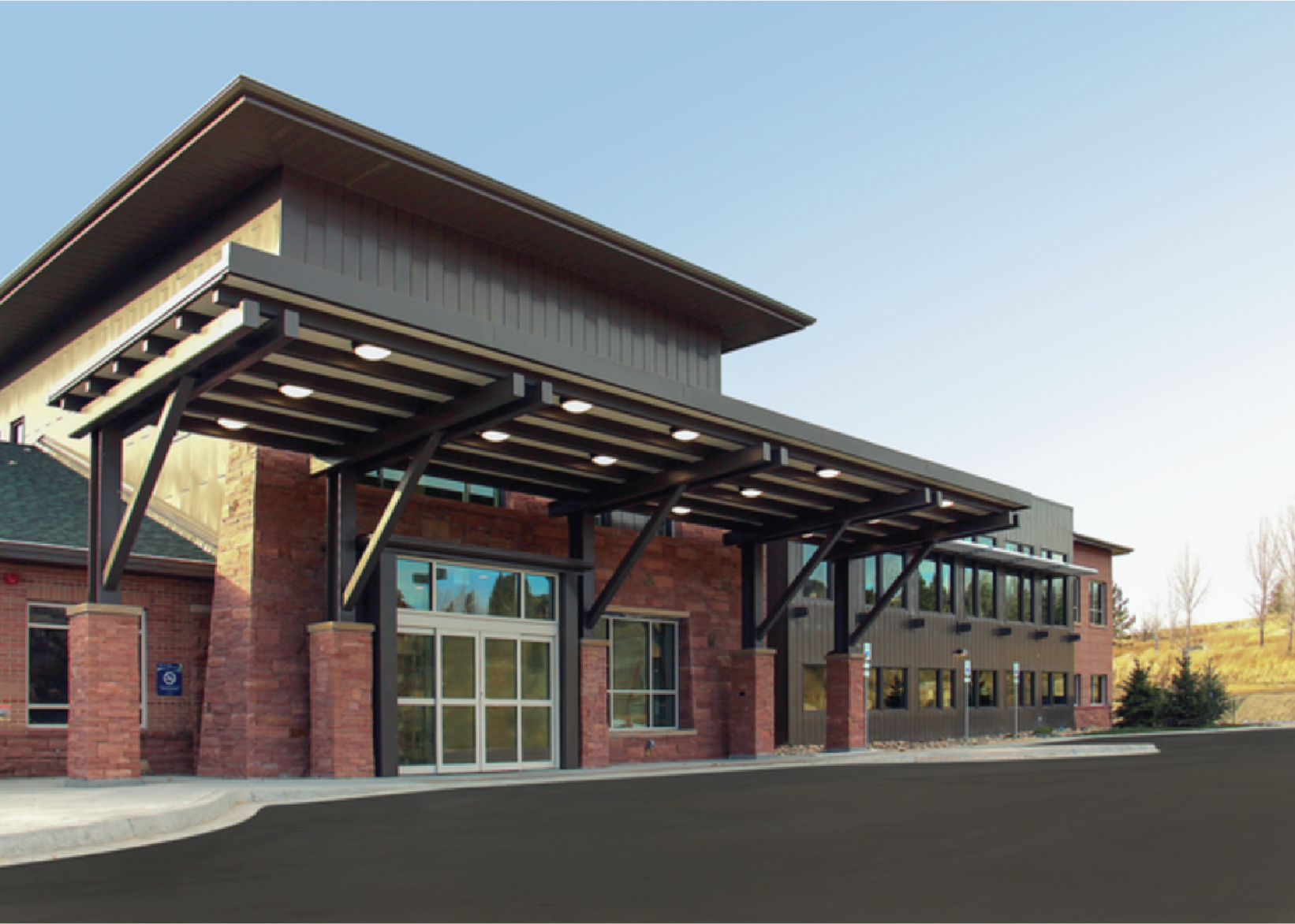 Children's Hospital Colorado
We were actively involved in this process from initial research through the design, budget and construction management from beginning to after the grand opening. We are also actively involved in the administrative and programmatic functions of the facility.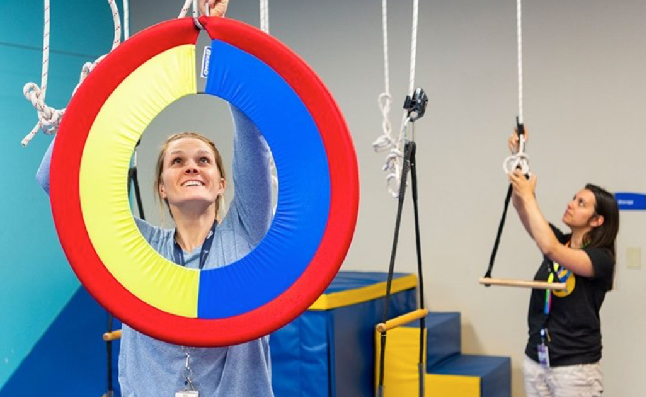 Budget: $15M
Year: 2015
Location: Littleton, CO