James Corbett is a seasoned healthcare executive bringing over a decade of c-level leadership experience. James has served as a Fellow at Harvard Medical School, Harvard's 
Safra
 Center for Ethics and the Nashville Healthcare Council. In addition, he served a 4-year term on the National Institute of Health's National Advisory Council for Nursing Research, having been honored to receive the appointment from former Health and Human Services Secretary, Kathleen 
Sebellius
. He was recently appointed as an Expert Advisor to the Agency for Healthcare Research and Quality (AHRQ). James' experience comes from serving in four health systems, providing strategic and operational leadership for behavioral health, population health, research operations, global health, advocacy, and ethics. He speaks internationally and has provided keynotes at Harvard Medical School, John Hopkins University, Ohio State University and numerous other universities. James earned his Bachelor of Science in International Relations from Syracuse University, his Juris Doctorate from St. John's University and a Master of Divinity from Duke University.
Quan Pho is a pharmacy executive with nearly two decades of experience leading broad scale initiatives for health systems, health plans, physician groups and technology companies. Quan has led strategic, operational and change management initiatives at every level of pharmacy practice. Quan is known for his ability to develop a culture of innovation that gains operational efficiencies. He leads large-scale transformations with an executive presence and is seen as a trusted colleague in the manufacturing space, as well as with GPOs and wholesalers. By focusing on results, compliance, and patient safety, Quan helps systems exceed their desired outcomes for pharmacy. Quan has successfully implemented pharmacy strategies across multiple health systems, and frequently visits Capitol Hill to consult with key government stakeholders on improving the cost and accessibility of pharmacy care. Quan graduated from the University of Florida with a B.S. in Botany, Nova Southeastern College of Pharmacy with a Doctorate of Pharmacy and Lamar University with an MBA in Healthcare Administration.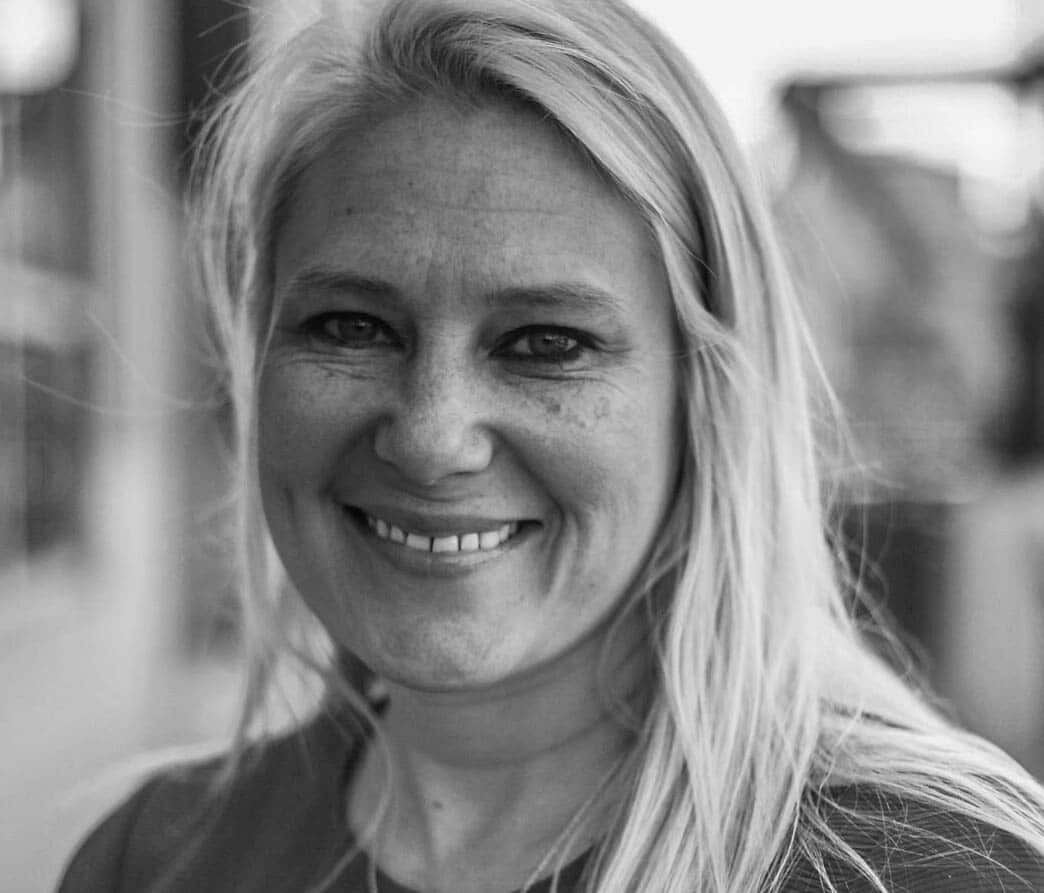 Elise Plakke
Executive Creative Director
Elise Plakke is an award-winning designer and marketing and branding executive. She has a passion for connecting consumers emotionally to brands through elevated product experience. Elise has launched product lines at LLBean, JJill, Rue La La, Home Depot, Crestline and Crew Kids. She established brand assets for Trek Bikes and directed photo shoots with Lance Armstrong, which dramatically increased market share. In addition, she has re-branded large integrated health systems and directed on-location and studio photography internationally. Ms. Plakke received her Bachelor of Arts from the University of Northern Iowa and completed a summer residency at Harvard Graduate School of Design.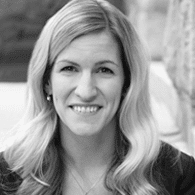 Kate Bailey, MPH
Senior Consultant
Kate Bailey works with healthcare systems to improve performance through care delivery redesign, system integration, and process improvement. Kate has over 10 years' experience in healthcare spanning academic medical centers, integrated health systems, and independent physician practices. She has re-designed Medicaid application processes to reduce turnaround time, improved patient flow in safety net clinics, re-designed emergency room care for patients with opioid use disorder, and secured $4.5M Accountable Health Communities funding from CMMI to develop clinical-community partnerships for health-related social needs. Prior to consulting, Kate worked with Steward Health Care Network to design strategies to increase financial performance in a Medicare ACO and several risk-based commercial health plans. Prior to this, she served as Director of Community Health at Steward Health Care System, where she provided data analysis, process mapping and dashboard development to support initiatives in community and behavioral health across 10 hospitals. Kate earned a Bachelor of Science in Biology from Gordon College and a Master of Public Health from Boston University, along with a Black Belt in Lean Six Sigma from Villanova University.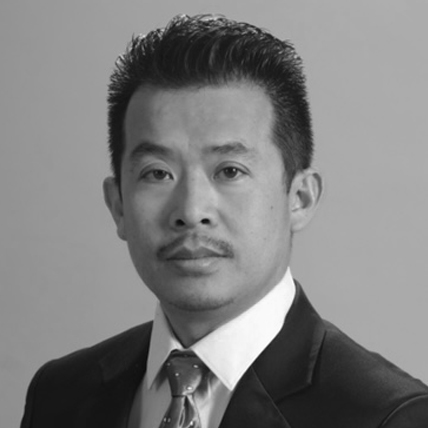 Dan M. Le
Healthcare Construction Management
Dan Le is a results-driven construction and project manager with over 20 years of experience. He has directed multiple healthcare facility projects to successful completion through effective management and team collaboration. Dan continually strives to produce quality projects while adhering to a tight schedule and budget. He brings advanced understanding of customer needs with diligent attention to detail, resulting in superior customer service and high levels of client satisfaction.
Christopher Theisen, MS
Director of Operations and Business Intelligence
Toph Theisen's dedicated service to healthcare began hands-on, as a clinical care extender. During that period, he completed his BS in biology, while also conducting lab research. Pursuant to a graduate degree, he garnered expertise in data systems, and analyzed Data for Development (D4D) datasets in the context of Ebola virus diffusion and transmission modeling during the 2014 outbreak in West Africa. Before joining Initium, Toph spent five years implementing and maintaining Epic EHR across a multi-state healthcare system, becoming a member of the Antimicrobial Stewardship and Infection Prevention Council and a High Reliability Organization trainer. In 2020, as a member of the pandemic IT Rapid Response Team, he facilitated multiple projects, including channeling data from multiple databases to the CDC and DHHS. Toph is highly motivated to improve patient care, safety and outcomes through the optimization and expansion of data systems and the implementation of efficient, comprehensive practices.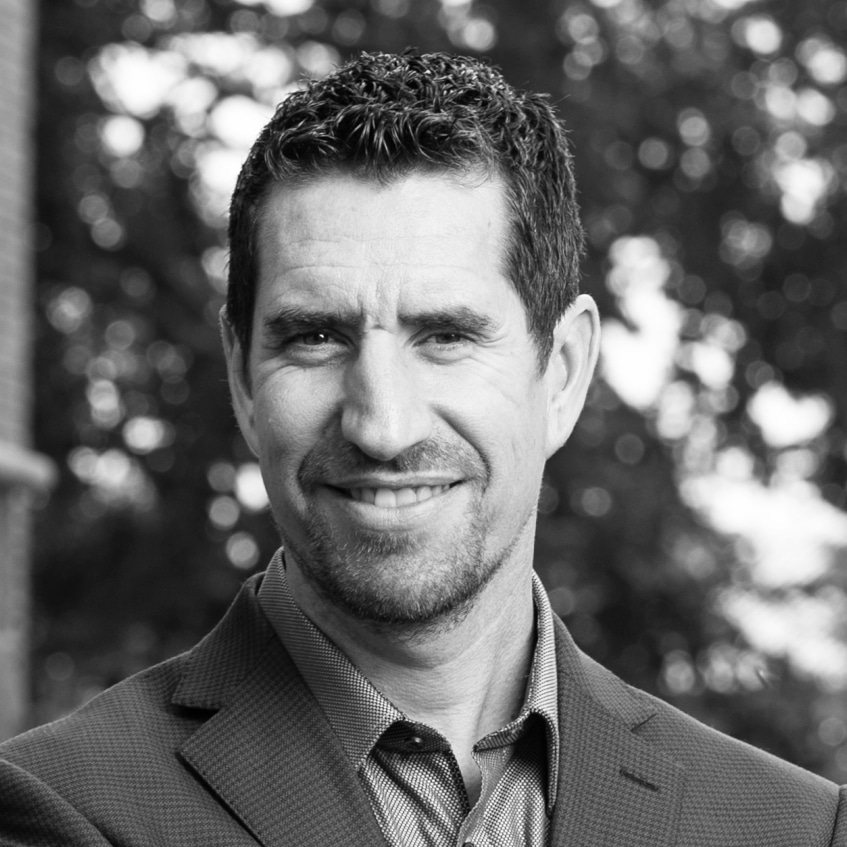 David Morelli, MBA
Senior Consultant and Executive Coach
David Morelli is a consultant, executive coach, trainer, and professor of leadership, strategy, and entrepreneurship in the Executive MBA program at the University of Denver's Daniels College of Business. In this role, he served as Executive Director for Executive Education where he designed and delivered leadership programs that achieved higher ratings than programs at MIT Sloan, IBM, and Lockheed Martin, achieving an instructor rating of 4.93/5.00. David designed and delivered a 6-month Prospanica Board Leadership Program, designed for Latin-x leaders to gain necessary skills for board service at the non-profit and for-profit levels. In healthcare, David has worked with DaVita Medical Group and Panorama Orthopedics & Spine, among others. In addition to healthcare, David has experience in the financial, technological, and media industries, as well as with government, non-profits, and public safety industries. Previously, David was the SVP of Strategy and Talent Development at PaySimple/EverCommerce, a Denver-based financial tech company. While there, he helped create the strategy that multiplied their valuation 50x in five years. In over 20 years of executive coaching and leadership experience, David has become an expert in a wide range of arenas including neuroscience in leadership, peak performance, design thinking, and more. David has trained thousands in coaching and leadership immersive programs and has led worldwide programs with over 100,000 participants. Additionally, he is the host and creator of a popular podcast, Enwaken, which has over 1.2 million subscribers and passed Oprah to hit #1 in two categories on iTunes.
Lateef Durosinmi is an experienced healthcare professional who has managed health information technology implementations, pharmacy dashboard reporting initiatives, and operational projects over the last 14 years. Lateef has demonstrated best practices in Electronic Health Records implementations and possesses experience in the development of strategic and tactical plans for information systems to be deployed across new hospital systems, small to large organizations, and medical schools/educational institutions. His experience includes managing top corporate initiatives for healthcare organizations to drive measurable outcomes. Additionally, he has a deep understanding of quality metrics and aligns emerging technology to clinical quality measures to support patient safety. Lateef prides himself on understanding the diversity in healthcare, patient populations, and organizational culture. He possesses a knack for creating structure through project planning and seeing projects through to completion to "go-live" as well as post go-live project reporting.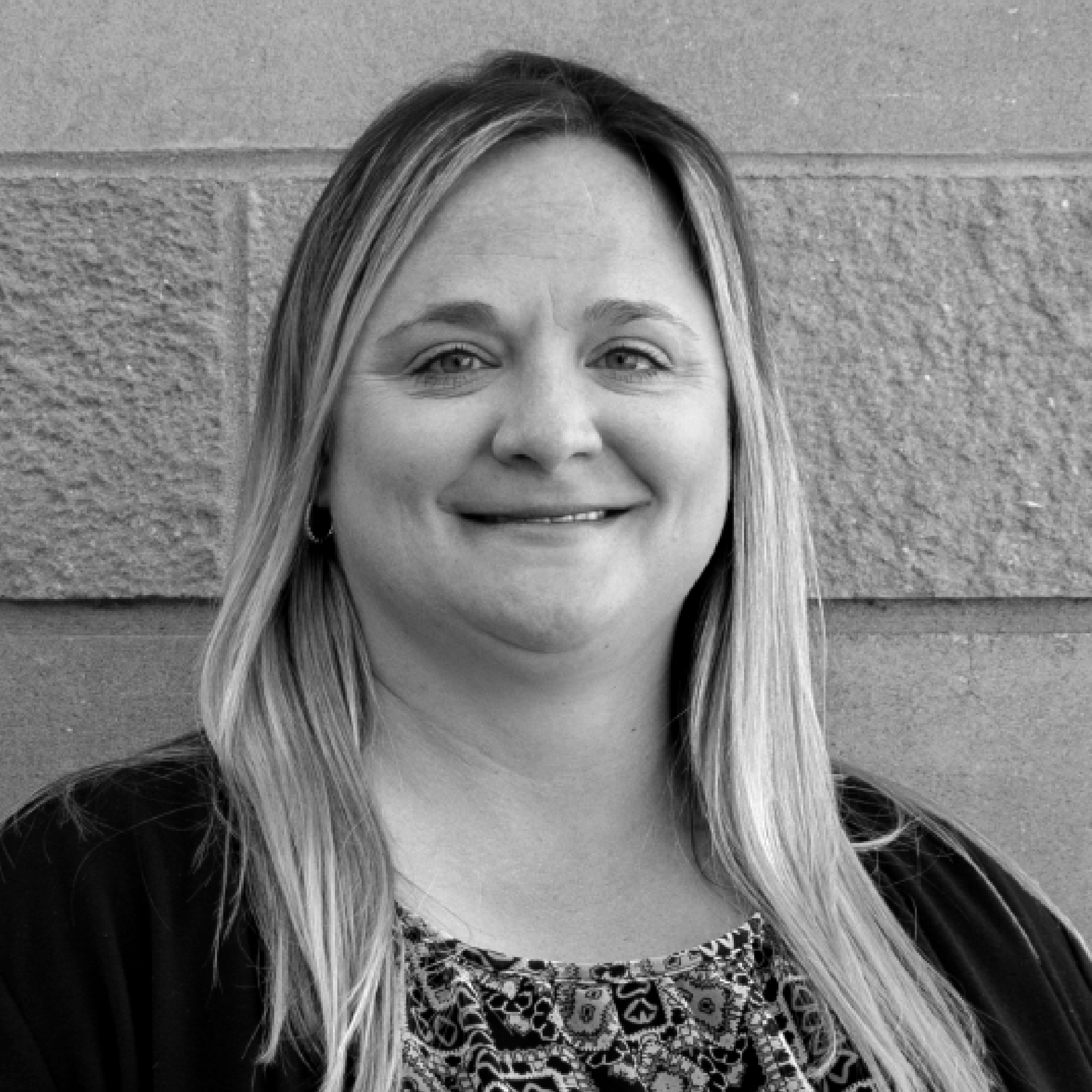 Laura Bergroth, MD, MBA
Sr. Director of Supply Chain
Laura Bergroth has over 10 years of experience in the medical and hospital field. She offers clients a unique skillset, combining her medical degree with insight into new ways to achieve quality of care, cost savings and operational efficiencies. Laura has worked with health systems to improve their financial performance through standardization, contract alignment, and supply chain process improvements. Laura's keen insight into procurement workflows have resulted in substantial improvements in vendor assessment and credentialing, purchasing negotiations, and contract management.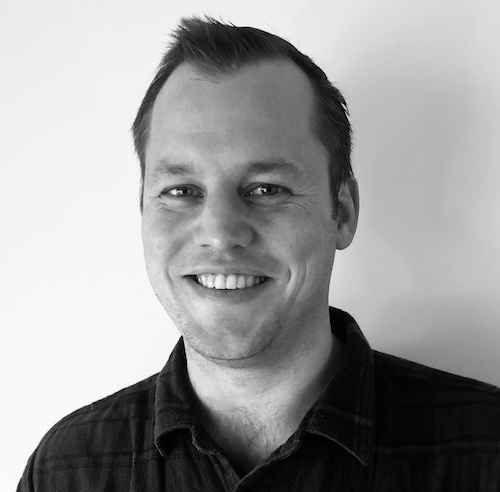 William Egesdal, MEd
Information System Analyst
William Egesdal brings 8 years of experience as a math, science, and programming educator. Prior to joining Initium, he worked in a laboratory performing microbotannical subculture of native Hawaiian plants and testing for the presence of environmental toxins. William has the distinction of being a former Microsoft Minecraft for Education Mentor, Girls Who Code facilitator, Math team coach, and is a member of the Computer Science Teachers Association. He believes that programming is joyful and creative, and as a father of two daughters, strives to foster inclusion and diversity in STEM education. William has developed CS curriculum for Virtual Reality in Unreal Engine, 2D Game Design in Javascript, front end web development using Node.js, has tutored the Harvard C/Python CS50 course for APCS, and currently teaches a co-authored hybrid unplugged/Python course for 4-6 graders. He is also studying Applied Computer Science at the University of Colorado and works as a Teaching Assistant for CS2400 Computing Systems.
Wendy Lovato is a pharmacist with over 13 years of healthcare experience. She has served as a clinical and operational pharmacist supporting inpatient and specialty pharmacy. Her success in driving system initiatives led to improved pharmacy care for patients, resulting in better outcomes and accomplishment of operational targets. She is known for her ability to foster relationships and bring teams together to achieve goals as a valued partner amongst administrators and clinicians. Wendy also serves as adjunct faculty at Regis University School of Pharmacy, sharing her experiences with students to help prepare them for their journey. Wendy graduated from the Metropolitan State University of Denver with a Bachelor of Arts in Chemistry, Regis University with a Doctorate of Pharmacy and Regis University with a Master of Science in Healthcare Administration. She holds a Black Belt in Lean Six Sigma and completed her residency training at a level 1 trauma center at St. Anthony Hospital, Centura Health.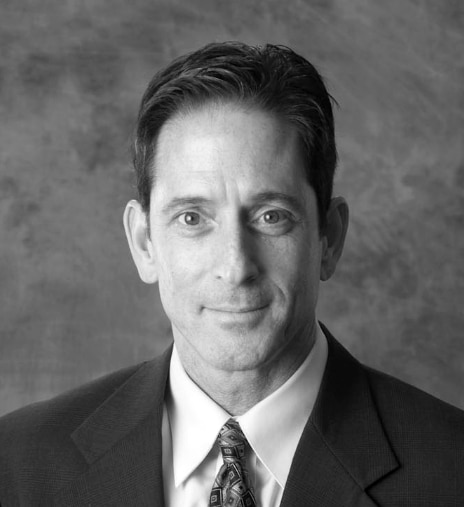 Mark Selna, MD
Senior Advisor
Dr. Selna is an accomplished senior healthcare executive with over 25 years of progressive leadership roles in top-ranked integrated delivery networks including Geisinger, Sutter Health, and Centura Health; multi-state provider-owned health plans; BCBS plans; and start-ups focusing on information security and artificial intelligence. Dr. Selna's was a chief architect of Geisinger's ProvenCare methodology. He developed Sutter Health's Data Governance and Master Data Management programs, which deployed innovative ambulatory staffing/collaboration models using EHR data to develop AI-based outcome prediction models. He also designed Sutter Health's Bay-Area Accountable Care platform, using first-of-its kind in-home remote monitoring. Dr. Selna is passionate about transforming care and reimbursement models through the use of data, analytics, informatics and objectives-driven strategies.