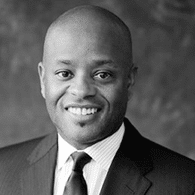 James Corbett, MDiv, JD
Principal
James Corbett, is a seasoned healthcare executive bringing over a decade of c-level leadership experience. James has served as a Fellow at Harvard Medical School, Harvard's 
Safra
 Center for Ethics and the Nashville Healthcare Council. In addition, he served a 4-year term on the National Institute of Health's National Advisory Council for Nursing Research; having been honored to receive the appointment from former Health and Human Services Secretary, Kathleen 
Sebellius
. He was recently appointed as an Expert Advisor to the Agency for Healthcare Research and Quality (AHRQ). Corbett's experience comes from serving in four health systems, providing strategic and operational leadership for behavioral health, population health, research operations, global health, advocacy, and ethics. He speaks internationally and has provided Keynotes at Harvard Medical School, John Hopkins University, Ohio State University and numerous other universities. Mr. Corbett earned his Bachelor of Science in International Relations from Syracuse University, his Juris Doctorate from St. John's University and a Master of Divinity from Duke University.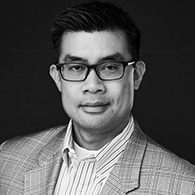 Quan Pho, PharmD, MBA
Principal
Quan Pho is a pharmacy executive with nearly two decades of experience leading broad scale initiatives for health systems, health plans, physician groups and technology companies. Quan has led strategic, operational and change management initiatives at every level of pharmacy practice. Quan is known for his ability to develop a culture of innovation that gains operational efficiencies. He leads large-scale transformations with an executive presence and is seen as a trusted colleague in the manufacturing space, as well as with GPOs and wholesalers. By focusing on results, compliance, and patient safety, Quan helps systems exceed their desired outcomes for pharmacy. Dr. Pho has successfully implemented pharmacy strategies across multiple health systems, and  frequently visits Capitol Hill to consult with key government stakeholders on improving the cost and accessibility of pharmacy care. Quan graduated from the University of Florida with a B.S. in Botany, Nova Southeastern College of Pharmacy with a Doctorate of Pharmacy and Lamar University with an MBA in Healthcare Administration.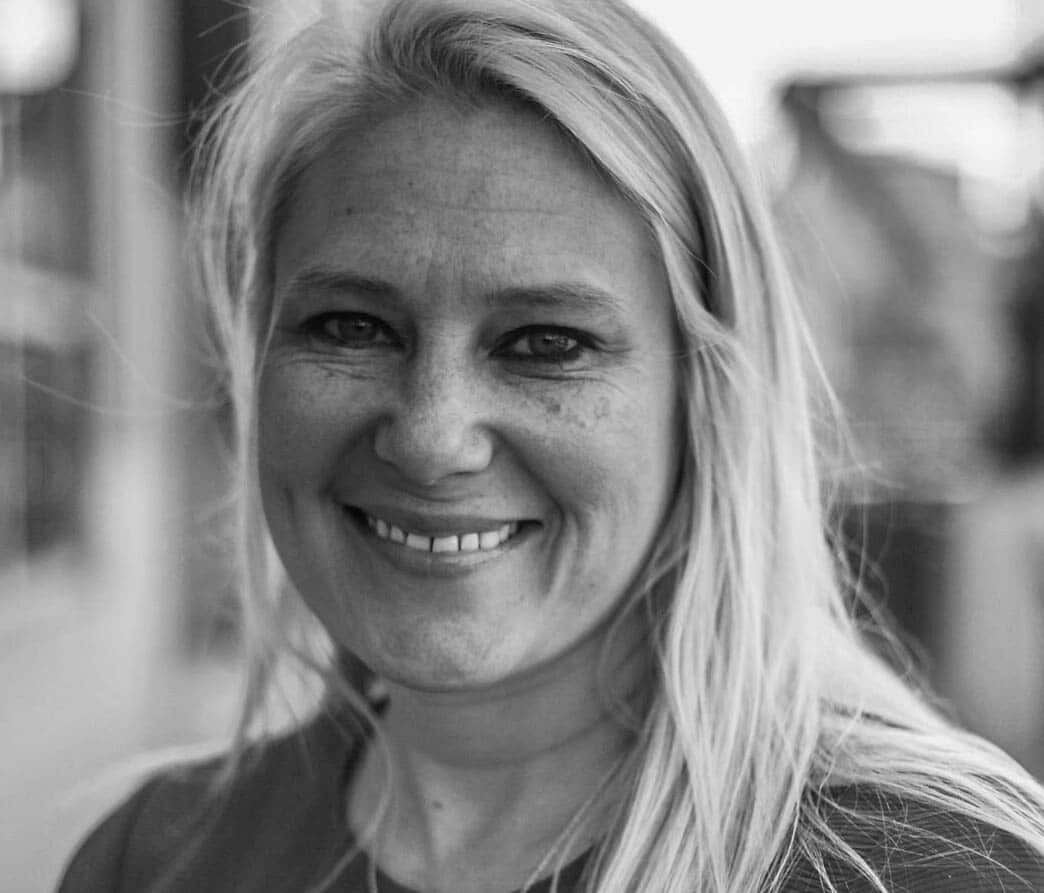 Elise Plakke
Executive Creative Director
Elise Plakke is an award-winning designer, marketing, and branding executive. She has a passion for connecting consumers emotionally to brands through elevated product experience. Elise has launched product lines at, LLBean, JJill, Rue La La, Home Depot, Crestline and Crew Kids. She established brand assets for Trek Bikes and directed photo shoots with Lance Armstrong, which dramatically increased market share. In addition, she has re-branded large integrated health systems and directed on-location and studio photography internationally. Ms. Plakke received her Bachelor of Arts from the University of Northern Iowa and completed a summer residency at Harvard Graduate School of Design.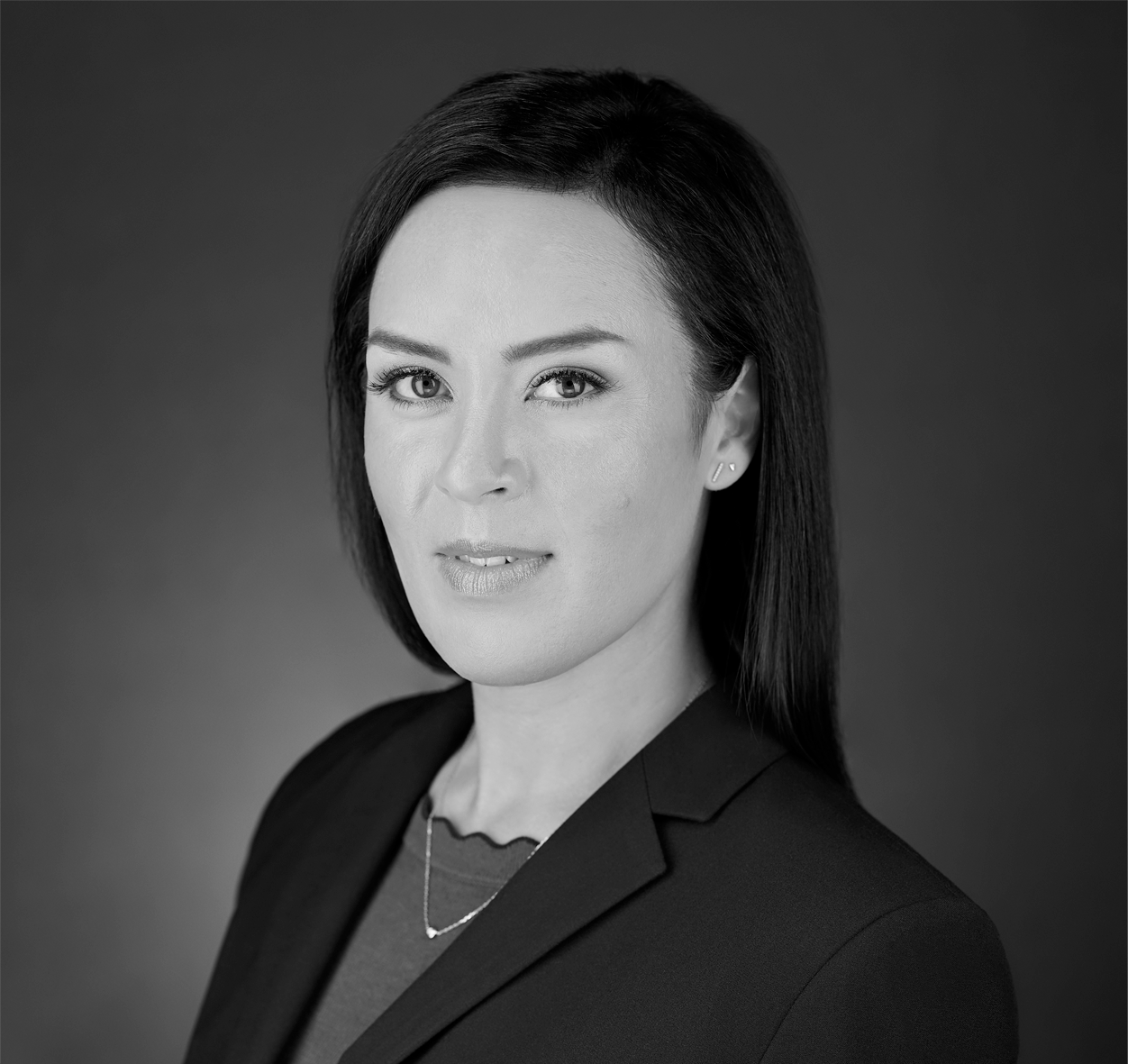 Wendy Lovato, PharmD, MSHA
Director of Pharmacy
Wendy Lovato is a pharmacist with over 13 years of healthcare experience. Wendy has extensive experience supporting and leading operations within health systems. She has served as a clinical and operational pharmacist supporting inpatient and specialty pharmacy. Her success in driving system initiatives has led to improved pharmacy care for patients driving better outcomes and accomplishing operational targets. She is known for her ability to foster relationships and bring teams together to achieve goals as a valued partner amongst administrators and clinicians. Dr. Lovato is also adjunct faculty at Regis University School of Pharmacy sharing her experiences with students to help prepare them for their journey. Wendy graduated from the Metropolitan State University of Denver with a Bachelor of Arts in chemistry, Regis University with a Doctorate of Pharmacy and Regis University with a Masters of Science in Healthcare Administration. She holds a Black Belt in Lean Six Sigma and completed her residency training at a level 1 trauma center at St. Anthony Hospital, Centura Health.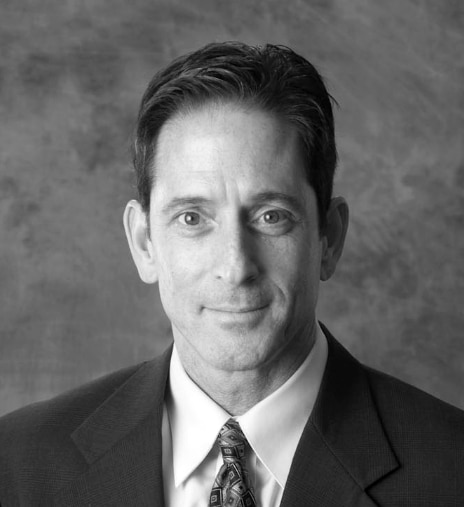 Mark Selna, MD
Senior Advisor
Dr. Selna is an accomplished senior healthcare executive, with over 25 years of progressive leadership roles in top-ranked Integrated Delivery Systems (Geisinger, Sutter, Centura), multi-state provider-owned health plans, BCBS plans and start-ups (information security; Artificial Intelligence). Dr Selna's accomplishments include having been a chief architect of Geisinger's ProvenCare methodology, developing Sutter Health's Data Governance and Master Data Management programs, developing and deploying innovative ambulatory staffing/collaboration models, using EHR data to develop AIbased outcome prediction models, designing Sutter Health's bay-area Accountable Care platform, and deploying first-of-its kind in-home remote monitoring. Dr. Selna is passionate about transforming care and reimbursement models through the use of data, analytics, informatics and objectives-driven strategies.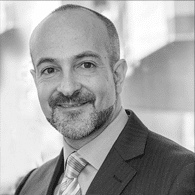 Joe Betancourt, MD, MPH
Senior Advisor
Dr. Betancourt is an internationally recognized expert in health care disparities and cross-cultural medicine, and the industry leader in improving the quality and value in the care of diverse, minority, and vulnerable populations. Joe advises health plans, health systems and government on approaches to eliminating racial and ethnic disparities in health care. Joe has worked directly with 45 large national and regional health plans, 100 hospitals, and 30 community health centers across 33 states—providing strategic and operations support.He is an Associate Professor of Medicine at Harvard Medical School and a practicing Internal Medicine physician. Joe was an Aspen Institute Health Innovator Fellow and has 50 peer-reviewed publications. He sits on the Board of Trinity Health, a large national health system and has served on several Institute of Medicine (IOM) Committees on this topic, including the one that produced the landmark report, Unequal Treatment. Dr. Betancourt received his Bachelor of Science from the University of Maryland, his medical degree from Rutgers-New Jersey Medical School, and completed his residency in Internal Medicine at the New York Hospital-Cornell Medical Center. Following residency, he completed The Commonwealth Fund-Harvard University Fellowship in Minority Health Policy; and received his Master's in Public Health from the Harvard School of Public Health.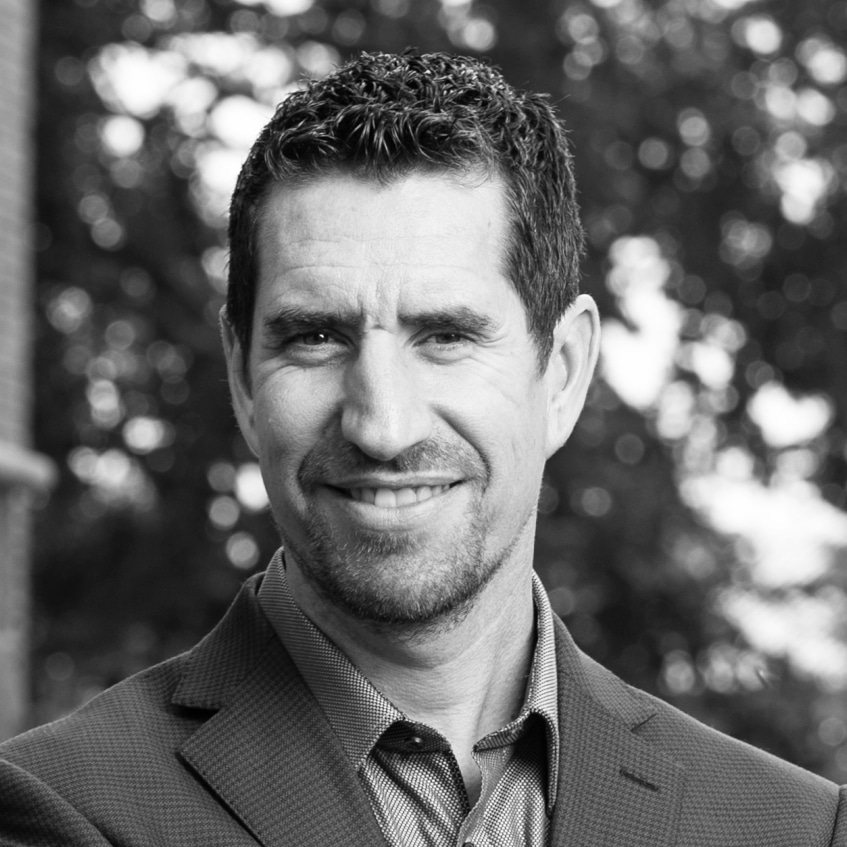 David Morelli, MBA
Senior Consultant and Executive Coach
David is a consultant, executive coach, and trainer. He is a professor of leadership, strategy, and entrepreneurship in the Executive MBA program at the University of Denver's Daniels College of Business. He also served as Executive Director for Executive Education where he designed and delivered leadership programs that achieved higher ratings than programs at MIT Sloan, IBM, and Lockheed Martin, achieving an instructor rating of 4.93/5.00. David has also designed and delivered programs for the social good, including the 6-month Prospanica Board Leadership Program, designed for Latino leaders to gain necessary skills for board service at the non-profit and for-profit levels. 
In healthcare, David has coached executives, surgeons, primary care doctors, administrators, and nurses. He's worked with DaVita Medical Group and Panorama Orthopedics & Spine, among others. In addition to healthcare, David has experience in the financial, technological, and media, as well as with government, non-profits, and public safety industries. 
David was the SVP of Strategy and Talent Development at PaySimple/EverCommerce, a Denver-based financial tech company. While there, he coached their executive team and the executive teams of 15 acquired companies. He also helped create the strategy that multiplied their valuation 50x in five years. 
In over 20 years of executive coaching and leadership experience, David has become an expert in a wide range of arenas including neuroscience in leadership, peak performance, design thinking, and more. David has trained thousands in coaching and leadership immersive programs and has led worldwide programs with over 100,000 participants. Additionally, he is the host and creator of a popular podcast, Enwaken, which has over 1.2 million subscribers and passed Oprah to hit #1 in two categories on iTunes.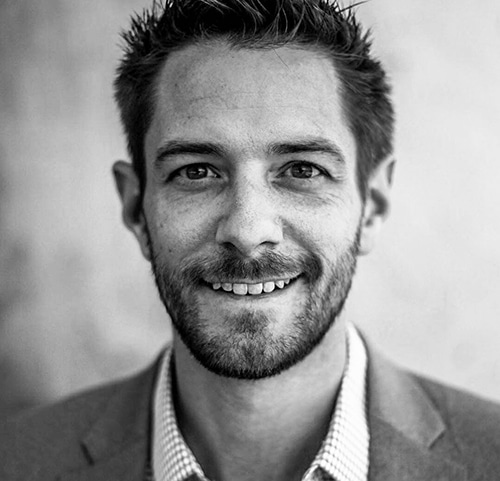 Thomas Felch, MBA
Senior Advisor
Thomas brings over 20 years of experience in the healthcare industry working alongside providers, payors, and patients, with a proven ability to motivate and lead teams through complex and rapidly changing environments. His experience as a health system executive affords our clients with an inside-out perspective on every engagement. His physician practice and multi-hospital health system clients have achieved significant improvements in service-level performance and high end-user satisfaction under his leadership of strategy, operations, and technology projects. He is adept at promoting change and collaboration among network and operations leadership and practice-based and centralized teams to advance enterprise-wide initiatives. Thomas also brings knowledge of medical staff development planning and physician/hospital alignment strategies to every engagement, always ensuring a wholistic advisory approach. He has led major technology deployments and change management processes, as well as engagements focused on process improvement and practice standardization and gain greater visibility into clinical, operational, and financial work flows. Clients value Thomas' ability to introduce change successfully as well as his understanding that addressing one element of performance in isolation does not result in sustained improvement or higher satisfaction.
Thomas is a frequent speaker on operational leadership, the shift from volume to value, and provider and consumer engagement strategy. He is an active member of Healthcare Financial Management Association (HFMA) and Healthcare Information and Management Systems Society (HIMSS). He holds a Master of Business Administration, healthcare specialization, from Vanderbilt University and a Bachelor of Science degree from Clemson University.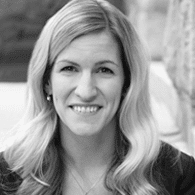 Kate Bailey, MPH
Consultant
As a consultant, Kate works with healthcare systems to develop programs and partnerships to improve population health. Her focus areas include care delivery redesign, clinical-community partnerships, and process improvement. Kate has over 10 years' experience in healthcare spanning academic medical centers, integrated health systems, and independent physician practices. Prior to consulting, Kate worked with Steward Health Care Network physicians participating in a Medicare ACO, and several risk-based commercial health plans to design strategies to increase financial performance. Under her leadership, physician offices adopted new workflows to integrate care management and quality efforts into everyday practice, leading to high performance. Prior to this, she served as Director of Community Health at Steward Health Care System, where she provided data analysis, process mapping and dashboard development to support initiatives in community and behavioral health across 10 hospitals. A few notable achievements of Kate as a consultant include re-designing Medicaid application processing centers to reduce turnaround time, improving patient flow in safety net clinics, re-designing emergency room care for patients with opioid use disorder, and securing $4.5M Accountable Health Communities funding from CMMI to develop clinical-community partnerships for health-related social needs. Kate holds a Bachelor of Science in Biology from Gordon College and a Masters of Public Health from Boston University, along with a Black Belt in Lean Six Sigma from Villanova University.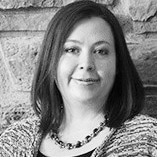 Chamisa Colvin, MPA, CFRE
Consultant and Certified Fundraising Executive
Chamisa Colvin, MPA, CFRE, is a Certified Fund Raising Executive and expert in health care philanthropy and non-profit leadership. In fiscal year 2019, Chamisa led successful fundraising efforts resulting in the successful acquisition of over $14M in funding from federal, state, and private funding sources including the National Cancer Institute, State of Texas Office of the Governor Criminal Justice Division, The Robert Wood Johnson Foundation and other private foundations. These funds will a variety of programs and initiatives in multiple states, including cancer treatment and clinical trials research, rural telehealth, Advanced Practice Nurse education, human trafficking prevention and response, early childhood development, addressing social determinants of health in primary care settings, rural dental clinic services and screening for and addressing adverse childhood events in new parents.
A passionate advocate for improving the lives of the most vulnerable among us, Chamisa has honed expertise and experience in complex grant development and management, funding strategy development, program development, project management, staff management, and non-profit organization leadership.
During her 12+ years of executive-level experience in strategic leadership in grant development and management, she has led nonprofit organization and program teams in the creation of grant-funding strategies and proposals for national-level, multi-state initiatives, and has developed lasting relationships with private, corporate, and government grantors. In addition, she has provided training and technical assistance to nonprofit organization staff at all levels of experience.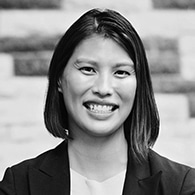 Belinda Muench, MHA
Consultant
Belinda has over 15 years of healthcare experience working with both hospitals and large physician groups.  Prior to starting Belinda was the Vice President of Strategic Services for Advantum Health and led the practice management consulting business as well as client services for the company's revenue cycle clients.  Before that, she served as the Vice President of Client Services for Intermedix and managed revenue cycle and practice management services for over 75 providers with net collections in excess of $50M. Additional experiences include leading a strategy consulting team with Truven Health Analytics (now an IBM Company) and serving as Corporate Director of Strategic Planning with Alliant Management Services.  Her diverse experience includes physician practice management as well as work with healthcare organizations on strategic planning, process improvement, medical staff resource planning, physician compensation plans, and market analysis. Belinda holds a Bachelor of Science degree and a Masters in Health Administration from The Ohio State University in Columbus. She was a Fellow with the American College of Healthcare Executives, is a member of the Medical Group Management Association and has a Certificate in Organizational Development from the National Training Laboratories in Fairfax, Virginia.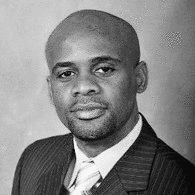 Ryan Boxill, PhD, MBA
Senior Consultant
Strategic healthcare executive who advances an organization's mission with a balance of business expertise, strategic vision and operational leadership. Ryan is a licensed clinical psychologist with expertise in Behavioral Health, Wellness and Clinical Operations. Adept at strategic planning, detailed analysis and operational problem solving. Seasoned expert in turn-around initiatives, continuous improvement, staff development and financial management. Ryan received his Masters in Business Administration from University of Massachusetts, his Ph.D. in Clinical Psychology at California School of Professional Psychology and completed a Postdoctoral Fellowship at Harvard Medical School. He received his Bachelor of Arts from St. John's University.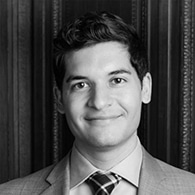 Daniel A. Gonzalez, MD
Clinical Consultant
Dr. Daniel A Gonzalez is a psychiatrist and Fellow at Harvard University School of Public Health. His professional interests include minority mental health policy, behavioral health reform within delivery care systems, community-based health and health care initiatives, minority group wellness and resilience, and the mental health needs of Latino, LGBTQ, and immigrant communities. Dr. Gonzalez received his Bachelor of Arts in psychology from Princeton University and his medical degree from Geisinger Commonwealth School of Medicine (formerly known as The Commonwealth Medical College). He completed his adult psychiatry residency training at Cambridge Health Alliance, Harvard Medical School.