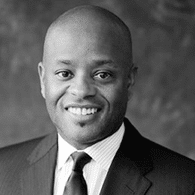 James Corbett, MDiv, JD
Principal
James Corbett is a seasoned healthcare executive bringing over a decade of c-level leadership experience. James has served as a Fellow at Harvard Medical School, Harvard's 
Safra
 Center for Ethics and the Nashville Healthcare Council. In addition, he served a 4-year term on the National Institute of Health's National Advisory Council for Nursing Research, having been honored to receive the appointment from former Health and Human Services Secretary, Kathleen 
Sebellius
. He was recently appointed as an Expert Advisor to the Agency for Healthcare Research and Quality (AHRQ). James' experience comes from serving in four health systems, providing strategic and operational leadership for behavioral health, population health, research operations, global health, advocacy, and ethics. He speaks internationally and has provided keynotes at Harvard Medical School, John Hopkins University, Ohio State University and numerous other universities. James earned his Bachelor of Science in International Relations from Syracuse University, his Juris Doctorate from St. John's University and a Master of Divinity from Duke University.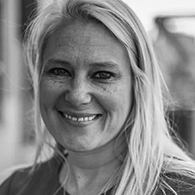 Elise Plakke
Executive Creative Director
Elise Plakke is an award-winning designer and marketing and branding executive. She has a passion for connecting consumers emotionally to brands through elevated product experience. Elise has launched product lines at LLBean, JJill, Rue La La, Home Depot, Crestline and Crew Kids. She established brand assets for Trek Bikes and directed photo shoots with Lance Armstrong, which dramatically increased market share. In addition, she has re-branded large integrated health systems and directed on-location and studio photography internationally. Ms. Plakke received her Bachelor of Arts from the University of Northern Iowa and completed a summer residency at Harvard Graduate School of Design.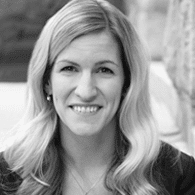 Kate Bailey, MPH
Senior Consultant
Kate Bailey works with healthcare systems to improve performance through care delivery redesign, system integration, and process improvement. Kate has over 10 years' experience in healthcare spanning academic medical centers, integrated health systems, and independent physician practices. She has re-designed Medicaid application processes to reduce turnaround time, improved patient flow in safety net clinics, re-designed emergency room care for patients with opioid use disorder, and secured $4.5M Accountable Health Communities funding from CMMI to develop clinical-community partnerships for health-related social needs. Prior to consulting, Kate worked with Steward Health Care Network to design strategies to increase financial performance in a Medicare ACO and several risk-based commercial health plans. Prior to this, she served as Director of Community Health at Steward Health Care System, where she provided data analysis, process mapping and dashboard development to support initiatives in community and behavioral health across 10 hospitals. Kate earned a Bachelor of Science in Biology from Gordon College and a Master of Public Health from Boston University, along with a Black Belt in Lean Six Sigma from Villanova University.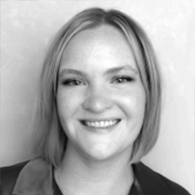 Katherine Zellner, MPH
Public Health Consultant
Katherine Zellner, MPH, is a public health researcher bringing her wealth of experience in needs assessment and designing, implementing, and evaluating new initiatives in healthcare technology and public health. Katherine has conducted human-centered research with clinicians to identify design needs and implement new technology to improve quality of care in a level one trauma center. She has also conducted health needs assessments with community leaders and members to identify focus areas for improvement in community health initiatives. Katherine also brings project management experience including monitoring and reporting key performance indicators.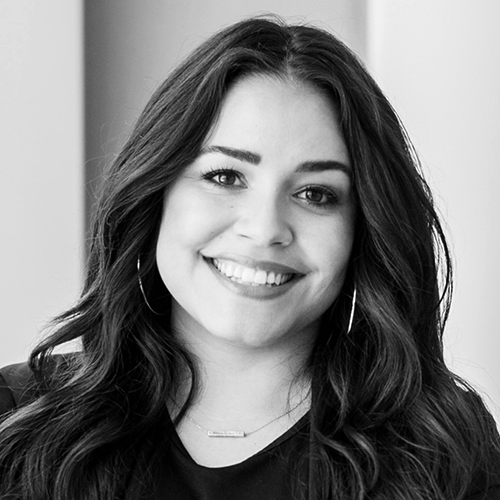 Ivonne Hernandez
Project Manager
Ivonne Hernandez is a project manager with over 10 years of experience in advertising and marketing. She has a passion for making extraordinary things happen for her clients and their customers, and enjoys building strong lasting relationships with them. She has served as the brand steward for well-known consumer packaged good companies at Perdue Farms. Ivonne led and managed the food truck and retailer activation programs for Petaluma Poultry in Sonoma County, CA as well as developed and implemented strategic brand objectives and tactical plans for Coleman Natural Foods. In addition, she has led the planning and implementation of hospital-based projects. Ivonne has managed and executed projects related to marketing campaigns as well as events for the opening of new hospitals for Penn State Health. Ms. Hernandez received her Bachelor of Communication with an option in Public Relations and a minor in Sociology from Millersville University.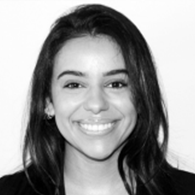 Yasmeen Attia, MPH
Public Health Consultant
Yasmeen Attia brings a passion to improve the wellbeing of the community through profound experience researching, analyzing, and taking initiative in the healthcare field. This passion was formed during her undergraduate career when she obtained a Bachelor of Science in Neuroscience from William and Mary. During her undergraduate career, she started initiatives to increase the awareness and understanding of students' rights within the community. She also worked as a research assistant analyzing articles, dashboards, and data on emotion regulation and depression. Lastly, she had hands-on clinical experience as a certified NREMT, as well was a student athletic trainer with the William & Mary Football Team. Yasmeen's brings extensive experience in project management, working closely with healthcare providers, and leadership.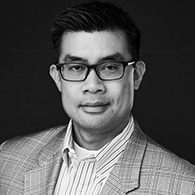 Quan Pho, PharmD, MBA, FACHE
Senior Pharmacist Consultant
Quan Pho is a pharmacy executive with nearly two decades of experience leading broad scale initiatives for health systems, health plans, physician groups and technology companies. Quan has led strategic, operational and change management initiatives at every level of pharmacy practice. Quan is known for his ability to develop a culture of innovation that gains operational efficiencies. He leads large-scale transformations with an executive presence and is seen as a trusted colleague in the manufacturing space, as well as with GPOs and wholesalers. By focusing on results, compliance, and patient safety, Quan helps systems exceed their desired outcomes for pharmacy. Quan has successfully implemented pharmacy strategies across multiple health systems, and frequently visits Capitol Hill to consult with key government stakeholders on improving the cost and accessibility of pharmacy care. Quan graduated from the University of Florida with a B.S. in Botany, Nova Southeastern College of Pharmacy with a Doctorate of Pharmacy and Lamar University with an MBA in Healthcare Administration.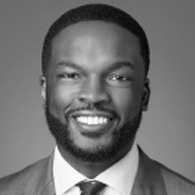 Kevin Mauclair Simon, MD
Senior Behavioral Health Consultant
Kevin Mauclair Simon, MD, is an Assistant in Psychiatry at Boston Children's Hospital, an Instructor in Psychiatry at Harvard Medical School, and a current Commonwealth Fund Fellow in Minority Health Policy at Harvard University. Dr. Simon completed clinical fellowships in child & adolescent psychiatry and pediatric addiction medicine at Boston Children's Hospital / Harvard Medical School and completed general (adult) psychiatry residency at Grady Hospital / Atlanta VA Medical Center / Morehouse School of Medicine (Atlanta, GA). He graduated from SIU School of Medicine (Springfield, IL). Dr. Simon practices as a Child & Adolescent Addiction Psychiatrist serving patients & families who seek care through the Adolescent Substance Use & Addiction Program (ASAP) at Boston Children's Hospital. In addition, Dr. Simon serves as the Medical Director of Wayside Youth & Family Support Network, one of Massachusetts's most respected human service agencies, supporting more than 6,000 children, youth, and families annually through a variety of high-quality services, including family-based outreach, care coordination, residential treatment, and community programming. As a researcher, Dr. Simon is the recipient of the National Institute of Drug Abuse – American Academy of Child & Adolescent Psychiatry Physician-Scientist Career Development "K award" for research efforts focused on the intersections of substance use, mental health, and justice involvement.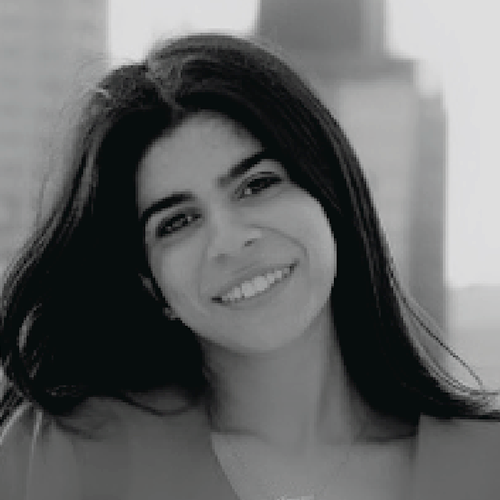 Jenene Singh
Content Development
Jenene Singh is a content strategist and a conceptual creative. Passionate about making a change, she aspires to make positive impacts through her work as a content creator. She has worked on successful campaigns for healthcare and other advertising agencies. Some of these include Colon Cancer and Opioid Use Disorder campaigns. Her main area of expertise in these campaigns was creating engaging social media posts and writing heavy copy for Visual as well as Audio-only advertisements. Working in various advertising agencies has helped her gain exposure and experience creating content that moves and inspires audiences. She recently graduated from the School of Visual Arts in New York with a BFA in film and a specialization in screenwriting, which brings different mediums to her work that makes it unique.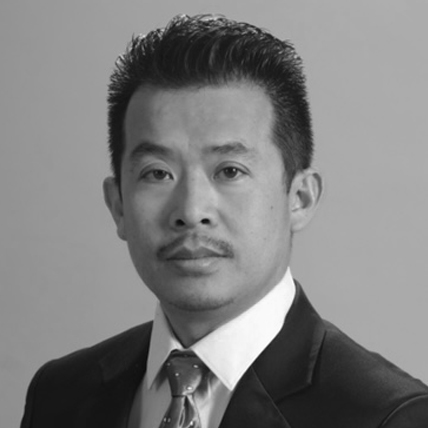 Dan M. Le
Senior Director of Real Estate
Strategic Planning and Construction
Dan Le is a results-driven construction and project manager with over 20 years of experience. He has directed multiple healthcare facility projects to successful completion through effective management and team collaboration. Dan continually strives to produce quality projects while adhering to a tight schedule and budget. He brings advanced understanding of customer needs with diligent attention to detail, resulting in superior customer service and high levels of client satisfaction.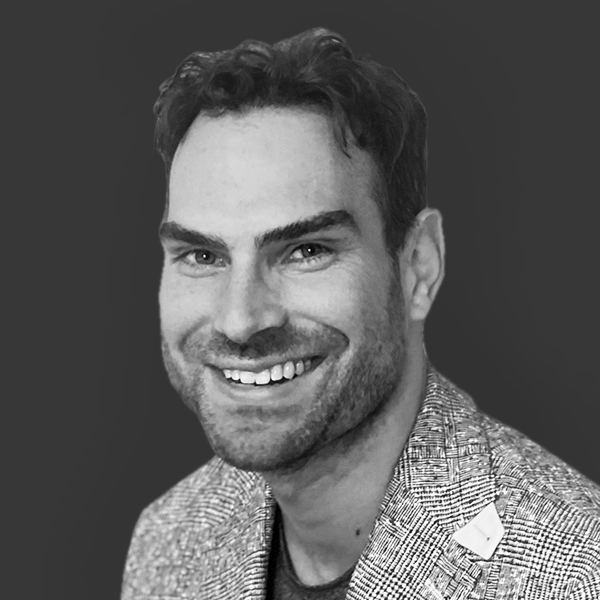 David Stuckler, PhD, MPH
Senior Consultant and Economist
David Stuckler is an experienced health consultant, bringing over a decade of experience of working with the World Health Organization, UNICEF, European Centre for Disease Control, among other institutions. He is currently a Professor at University of Bocconi in Milan and Jesus College, University of Cambridge.
David's experience come primarily from leading large research teams. He has won over $10 million in grant funding from the Wellcome Trust, European Research Council, and Economic & Social Science Research Council. He is one of Web of Science Top 1% cited researchers and has written over 350 peer-reviewed scientific articles on global health in The Lancet, British Medical Journal and Nature in addition to other major journals. He is also an author of The Body Economic, published by Penguin Press and translated into over ten languages. His work has featured on covers of the New York Times and The Economist, among other venues. Foreign Policy named him one of the top 100 global thinkers of 2013.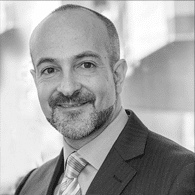 Joe Betancourt, MD, MPH
Senior Advisor
Dr. Betancourt, Senior Vice President, Equity and Community Health at Massachusetts General Hospital is an internationally recognized expert in health care disparities and cross-cultural medicine, and the industry leader in improving the quality and value in the care of diverse, minority, and vulnerable populations. Joe advises health plans, health systems and government on approaches to eliminating racial and ethnic disparities in health care. Joe has worked directly with 45 large national and regional health plans, 100 hospitals, and 30 community health centers across 33 states—providing strategic and operations support.He is an Associate Professor of Medicine at Harvard Medical School and a practicing Internal Medicine physician. Joe was an Aspen Institute Health Innovator Fellow and has 50 peer-reviewed publications. He sits on the Board of Trinity Health, a large national health system and has served on several Institute of Medicine (IOM) Committees on this topic, including the one that produced the landmark report, Unequal Treatment. Dr. Betancourt received his Bachelor of Science from the University of Maryland, his medical degree from Rutgers-New Jersey Medical School, and completed his residency in Internal Medicine at the New York Hospital-Cornell Medical Center. Following residency, he completed The Commonwealth Fund-Harvard University Fellowship in Minority Health Policy; and received his Master's in Public Health from the Harvard School of Public Health.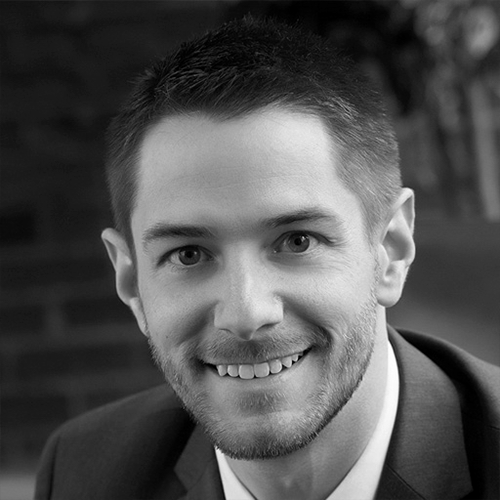 Thomas Felch
Senior Advisor
Thomas Felch, Principal & Senior Vice President LightBeam Health Solutions brings over 20 years of experience in the healthcare industry working alongside providers, payors, and patients, with a proven ability to motivate and lead teams through complex and rapidly changing environments. His experience as a health system executive affords our clients with an inside-out perspective on every engagement. Thomas is adept at promoting change and collaboration among network and operations leadership and practice-based and centralized teams to advance enterprise-wide initiatives. He has led major technology deployments and change management processes, as well as engagements focused on process improvement and practice standardization and gain greater visibility into clinical, operational, and financial work flows. Thomas is a frequent speaker on operational leadership, the shift from volume to value, and provider and consumer engagement strategy.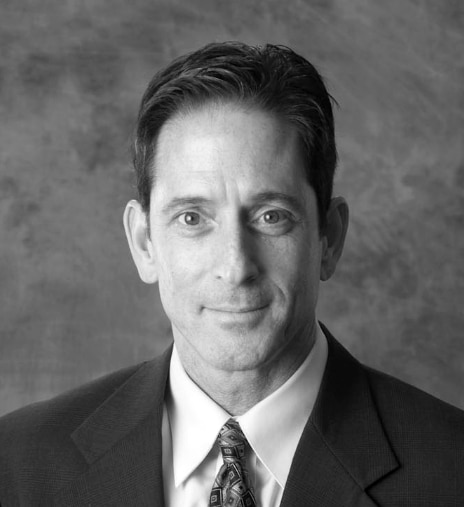 Mark Selna, MD
Senior Advisor
Dr. Selna, Chief Executive Officer at Quartz Health Solutions is an accomplished senior healthcare executive with over 25 years of progressive leadership roles in top-ranked integrated delivery networks including Geisinger, Sutter Health, and Centura Health; multi-state provider-owned health plans; BCBS plans; and start-ups focusing on information security and artificial intelligence. Dr. Selna's was a chief architect of Geisinger's ProvenCare methodology. He developed Sutter Health's Data Governance and Master Data Management programs, which deployed innovative ambulatory staffing/collaboration models using EHR data to develop AI-based outcome prediction models. He also designed Sutter Health's Bay-Area Accountable Care platform, using first-of-its kind in-home remote monitoring. Dr. Selna is passionate about transforming care and reimbursement models through the use of data, analytics, informatics and objectives-driven strategies.