We have assembled an outstanding group of subject matter experts, practitioners, and innovators in the healthcare industry. We have decades of experience working in health systems and we've learned a lot about what works well (and what doesn't) along the way. We advise our clients using our collective knowledge in clear, practical and helpful terms. No fluff. No bull. We are passionate people who want to make the world a healthier place through a better healthcare ecosystem. Sure, making the world a healthier place is a bold mission. But we aren't afraid of bold.
COVID-19 RESPONSE
YOUR ORGANIZATION IS RIGHT IN THE MIDDLE OF THE PANDEMIC— WE ARE YOUR TRUSTED PARTNER.
Together we can navigate the critical shortages resulting from the pandemic.
We customize our services based on each hospital's needs, supporting our clients through assessments, project work, and data and analytics, as well as onsite or off-site operational support and leadership.
We help health systems improve PBM margins and are willing to go at full risk with you to re-negotiate current PBM contracts, initiate a RFP for a new PBM, or establish your own PBM.
Whether you are implementing a 340B program, looking to optimize one, or looking to partner with FQHCs, our team can help you get there. 
Create or grow your retail network to improve employee access, drive in-network dispensing and align  with population health priorities. We work with health systems to establish fully integrated specialty pharmacy and benefits strategies.
Our expertise helps enhance patient care and improve financial performance
.
As a public benefit corporation, we leverage our deep healthcare expertise and industry affiliations to support health systems, FQHC's, pharmaceutical, and technology companies with operational and technological innovation. 
Our team has an established track record of working with pharmaceutical companies on real world evidence trials to illustrate the financial and operational benefits of therapies in order to change coverage benefit determination policies.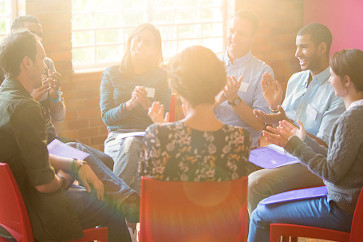 Our expertise will improve performance and enhance patient care across your organization.
Market segmentation and managing the growing Medicaid population has become central to the financial success of health systems.
Case Study: Pharmacy Operations
LEADING WITH THE PATIENT 
Establishing a patient-centered approach to pharmacy enabled the health system to focus on achieving cost reduction, improving quality metrics and operating with greater integration and productivity.
OUR PUBLIC BENEFIT COMPANIES & NON-PROFIT ORGANIZATIONS